Enjoy a tour around the beautiful Winter Haven Chain of Lakes while learning some paddleboard basics and taking in the sounds of nature.
Read more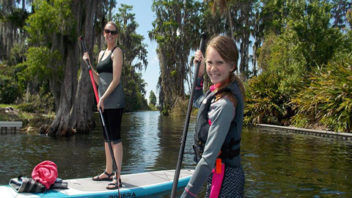 Already a "pro" ... we have rentals available for parties, groups or to head out solo for some relaxation on the water. Great couples outing!
Read more
Whether novice or expert, there are numerous paddle boarding opportunities in Polk County. This leisure activity is a great way to exercise and see the beautiful Winter Haven Chain of Lakes.
Paddleboard Winter Haven wants to share our passion for stand up paddle boarding with Winter Haven residents and visitors. Our primary goal for every lesson, tour, and board sale is to provide the best service, products, and advice in town. We specialize in teaching first timers how to stand up paddleboard and we have a great time! We also offer private paddleboard parties, corporate "board" meetings, paddleboard adventure trips, and Paddlefit workouts.
---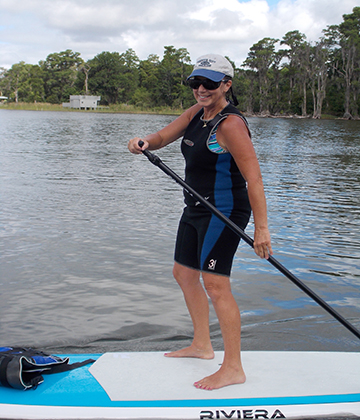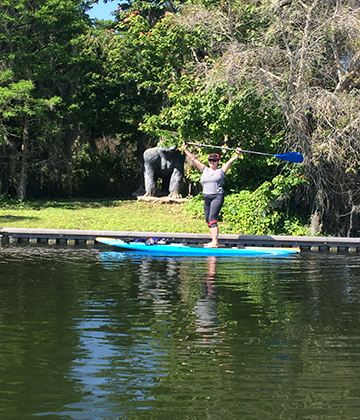 Stepping on the board for the first time felt like taking a step into the huge unknown, but with the efficient lesson from Kami, I was up and paddling in no time. Stand Up Paddling was a fun & adventurous, yet relaxing outdoor experience! It was a great way to explore Polk County surroundings ...paddling was the highlight of my summer!
I love Kami! Stand up paddle boarding has totally changed my life. THEY have totally changed my life. When I was trying out the sport, Mike allowed me to test several boards to determine what I liked best. I purchased two of them: one for long distance paddling and one for surfing. I am very satisfied with my purchase and continue to take lessons with Urban Kai monthly to push me to the next level.
Amazing fun water experience, friendly and knowledgable staff. Lovely accomodation and it was easy to find the main building. Nightlife on the west coast near the see is amazing and wild. Will come again next year with friends.
We had Kami as a teacher and it was perfect for new paddle boarders. He explained everything extremely well and told us all about different techniques. He was very patient and helped us when we were frustrated. The bay was a great place to start because it was very calm and helped us get our skills down.